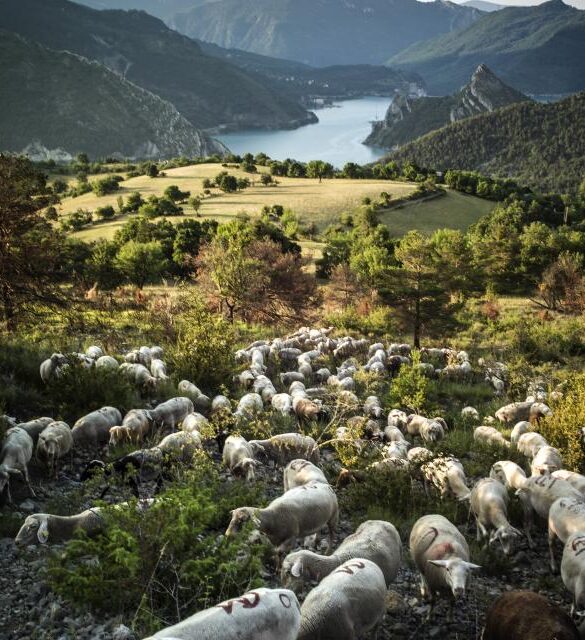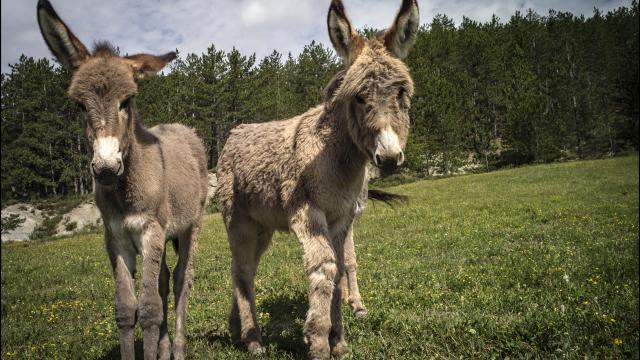 Two grey donkeys
ahead of the Provence herd
Listed as an intangible cultural heritage site by UNESCO in 2020, the tradition of transhumance on foot still endures between Provence, the Gorges du Verdon and the Mercantour mountains, even if trucks have overtaken these joyful processions that pass through the villages "like a tide" wrote Jean Giono.
Sheep, rams, ewes, goats and grey donkeys move at 3km/h from June onwards towards the slopes rich in soft grass, which they love. Revendran* in October (they'll be back)
You'll have the chance to meet some beautiful Brunes des Alpes, cows of Swiss origin that owe their worldwide success to the quality of their milk. Don't be mean, take the time to say hello!
Of the 550,000 sheep that summer in the PACA region, only 20,000 to 25,000 still do so "on their feet".