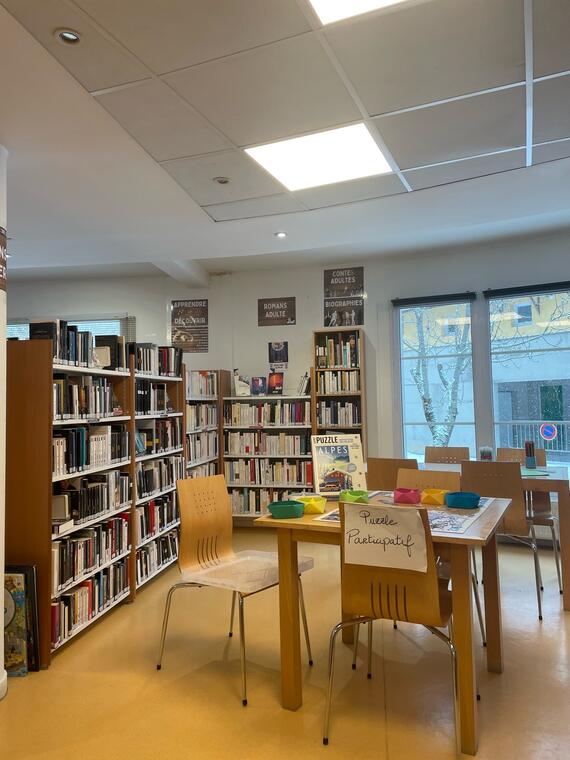 Médiathèque de Colmars
Cultural leisure activities,
Library - media library
in Colmars
Lending and events.

For toddlers, small children, medium-sized children, older children, those who like a good story, those who prefer bubbles or those who are looking for something specific.
Not forgetting those who don't know what they like and need advice.
And music and video supports.
Accessibility

Accessible for self-propelled wheelchairs
Doors >=77 cm wide
Reception desk between 70-80 cm high
WC + grab handle + adequate space to move
Site, building totally accessible

Activities

Activity
Temporary exhibition

Equipment

Parking
Defibrillator
Meeting room
Openings

From

January 1, 2023

until

June 30, 2023

Open

On Wednesday

,

On Saturday

* from 16h to 18h on Wednesday 10am to 12pm Saturday

From

July 1, 2023

until

August 31, 2023

Open

On Tuesday

,

On Friday

* 10 a.m. to 12 p.m.

From

September 1, 2023

until

December 31, 2023

Open

On Wednesday

,

On Saturday

* from 16h to 18h on Wednesday 10am to 12pm Saturday