Annot's sandstone trail
Blocks that defy the laws of balance and whose crash seems to have barely stopped, dizzying viewpoints,rocks with shapes sculpted by a facetious erosion, the sandstone trail opens the doors to an astonishing world. In all seasons, it has a magical show in store for you.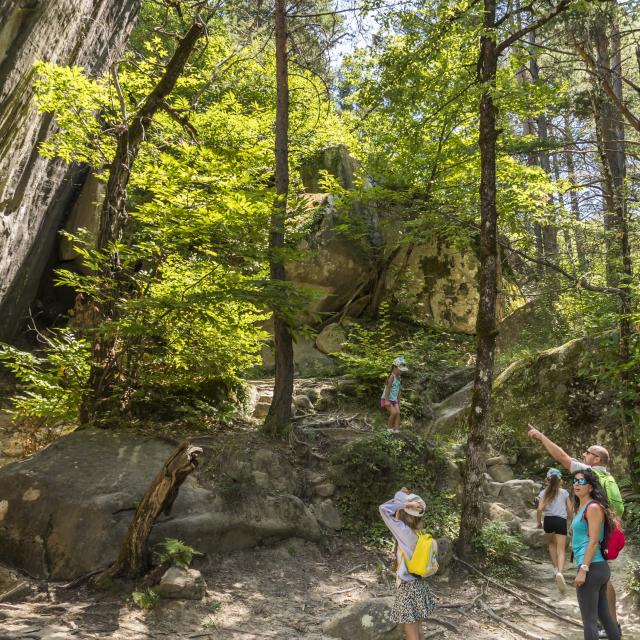 The best periods: spring for the observation of the flora and autumn when the chestnut grove is adorned with gold.