Colmars-les-Alpes
One of the most beautiful fortified cities in France on the banks of the Verdon
Discover Colmars-les-Alpes
and its surroundings
Memory of the streets
Discovery of Colmars in freedom
Stroll through the narrow streets or follow the signs from one fort to the next to make sure you don't miss out on any of the unusual corners of the old town. Cobbled streets, high houses with open attics called "souleiades", sundials, washhouses, flowered squares adorned with fountains and roofs in larch shingles bear witness to the Alpine character of the city.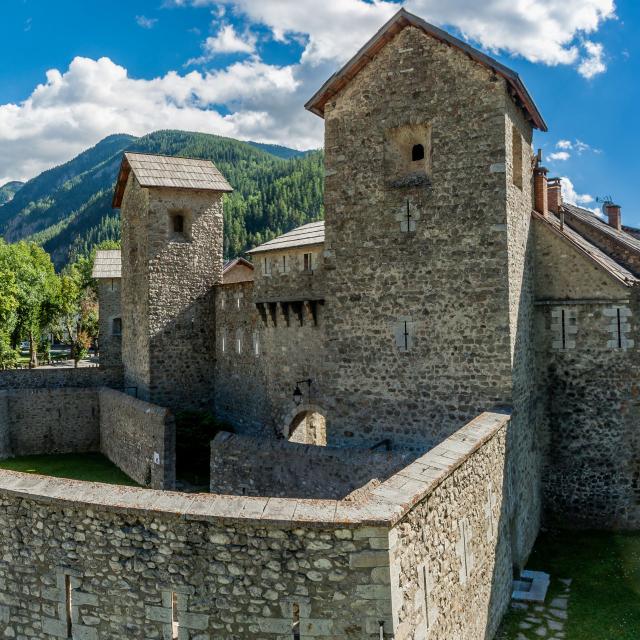 Ask for the game booklet at the tourist information office for a tour of the fun heritage with the children.
Assault the Forts
Blow of heart!
One would almost expect to see knights appearing from the two Forts, built at the end of the 17th century with the imprint of Vauban and who watch over the entrances to the city, well established. on rocky promontories.
Access is on foot from the village center to discover the two sites which offer a beautiful panoramic view. And you will remember the small climb of quirky steps to climb to reach the Fort from Savoy.
These monuments are the scene of many cultural events because it must be recognized that they lend themselves well to the play of natural settings.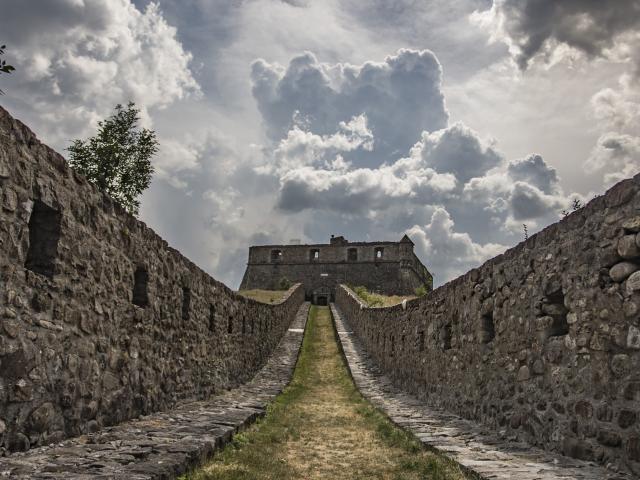 Pratical information : Only the Fort de Savoie can be visited at certain times and you can walk around the Fort de France along a beautiful caponier equipped with loopholes.
Did you know ?
The atmosphere seems calm, but… be aware that for almost 300 years Colmars has had a tumultuous past.
It was a border town between Provence then the Kingdom of France and Savoy.
House-Museum and rampart walk
A unique visit that will delight everyone!
A place full of stories accessible at a lower cost!
Go through the small front door for a big visit: first the bourgeois house with its reconstructions of moments in life from the past and touching testimonies from the life of the ancients.
Extend the visit on the Chemin de Ronde, which allows access to almost all of the ramparts and bastion towers.
Finally, discover the garden of Jean Saurin, master apothecary in 1647 at Colmars and his alchemist's shop.
In summer, you can observe the plants used and learn about their therapeutic properties at the time of Louis XIV!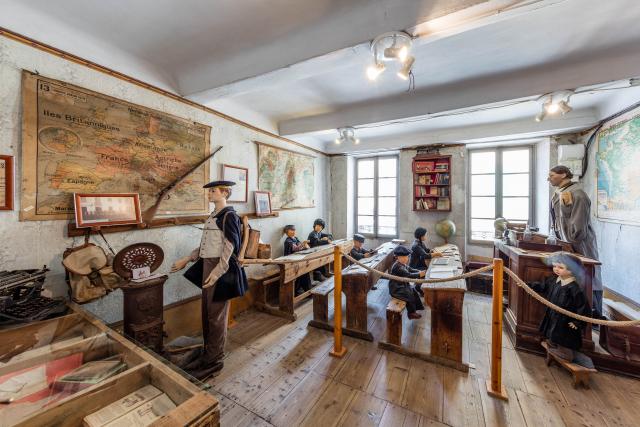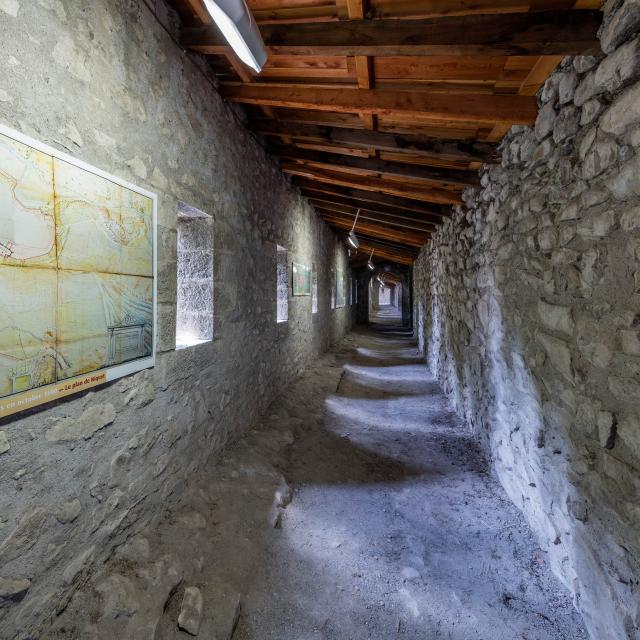 Open air visit on the interpretation trail
Swap your camera for a pencil, two markers of different sizes and paper to sketch the landscapes! Breathtaking view from the balcony over the fortifications of Colmars-Les-Alpes following the original layout of the old canal of ™ irrigation.
This discovery trail is equipped with reading tables on the cultural and natural riches of the valley.
Accommodation in
Colmars-les-Alpes
In an alpine atmosphere, find the refuges, the forest huts, the forest lodges of Colmars-les-Alpes for a 100% natural adventure. You can also find hotels, guest houses and holiday rentals for more comfort in the heart of the fortified town of Colmars-les-Alpes, a commune of the Mercantour National Park.
Prepare your stay in
Colmars-les-Alpes
Currently in
Colmars-les-Alpes
Practical information
Address
Ancienne Auberge Fleurie, Colmars
Opening hours
Monday

Tuesday

Wednesday

Thursday

Friday

Saturday

Sunday
In April and October
Monday to Saturday from 9am to 12pm and from 2pm to 6pm
Public holidays from 9.30am to 12.30pm
Closed on Sunday

In May, June, from 27 August and September
Monday to Saturday from 9am to 12pm and from 2pm to 6pm
Sunday from 9.30am to 12.30pm
Public holidays from 9.30am to 12.30pm

In July until 26 August
Every day from 9am to 12:30pm and from 2pm to 6:30pm

From November to March
Monday, Wednesday to Saturday from 10am to 12pm and from 2pm to 5pm
Closed on Tuesdays, Sundays and public holidays

*Holidays*
- All Saints' Day from 22 October to 7 November 2022
Monday to Saturday from 9am to 12pm and from 2pm to 6pm
Closed on sunday

- Winter from 11 to 26 February 2023 (Zone B)
- Spring from 15 April to 1 May 2023 (Zone B)
Monday to Saturday from 9am to 12pm and from 2pm to 6pm
Sunday from 9.30am to 12.30pm
More