Discover Entrevaux
and its surroundings
The Discovery
of the Entrevaux City
In front of you, two towers enclose the Royal Gate and its drawbridge over the Var.
One look over the parapet, you walk through the door and it's gone. High houses, shops, narrow and dark alleys dotted with squares and fountains; here you are in the Middle Ages.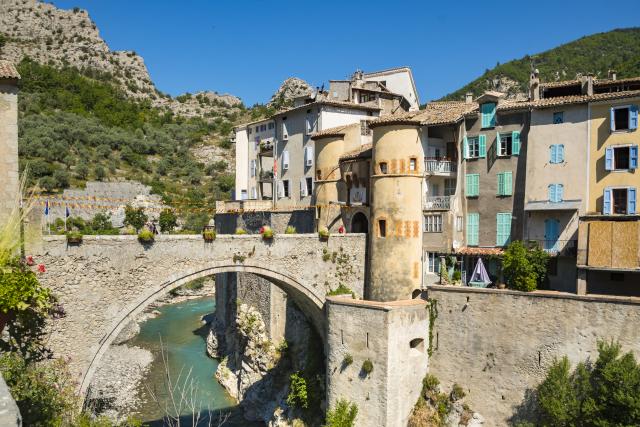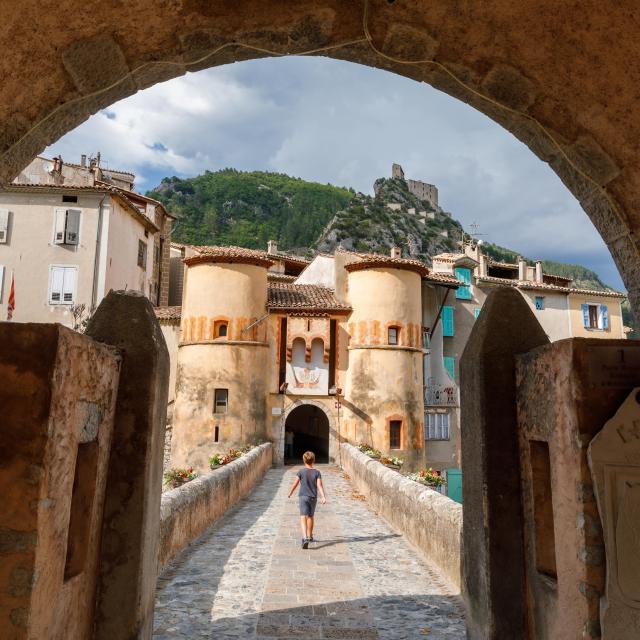 Remember to ask for the booklet games at the tourist information office for a fun heritage tour with children.
On the assault of the Entrevaux citadel
In the heart of this fortress perched 156 metres above the village, go back in time imagining life in its ancient dungeons and underground. 
After a 30-minute ascent along the paved path designed by Vauban, the 360° panorama will reward your efforts. 
  Paying access
  Because of the height difference and the paved path, the climb to the citadel is not recommended for people with walking difficulties.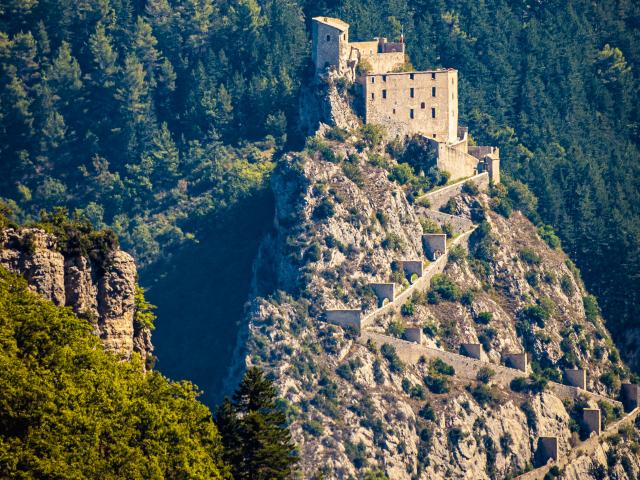 Take a bottle of water and good shoes.
Did you know?
Entrevaux comes from the word Intervalles, which means between the valleys.
The unmissable heritage of Entrevaux
The cathedral
Our Lady of the Assumption (Notre Dame de l'Assomption), integrated into the ramparts, does not let anything appear from the outside. Dare to push the door! The Gothic architecture mixed with a magnificent baroque decoration is amazing; A beautiful discovery not to be missed.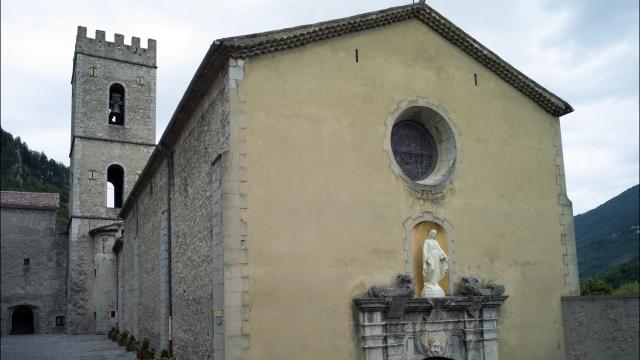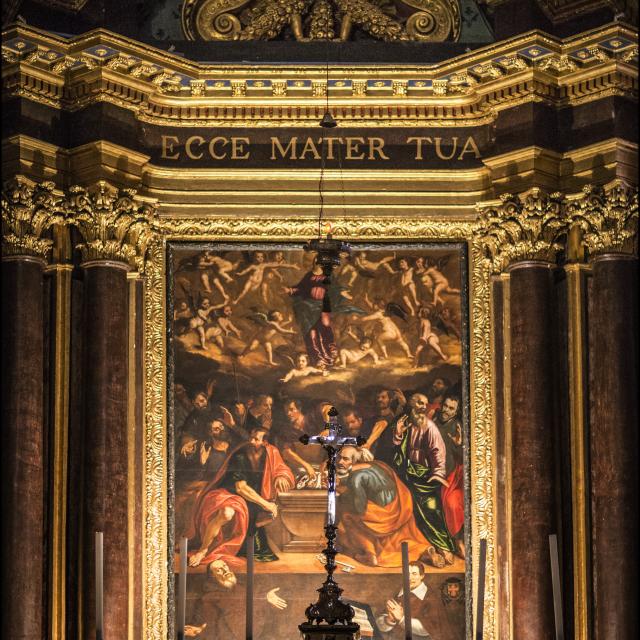 Want to know more, do not hesitate to buy the book 'Eglises d'Entrevaux', walk in the former bishopric of Glandéves.
Entrevaux has a rich olive-growing heritage.
Symbol of Provence, we find the olive tree at the gates of the Verdon near Entrevaux. Cultivated in terraces on the slopes of the city, the olive tree is an integral part of the village landscape. As in most of the Alpes de Haute-Provence, the variety found is the aglandau which gives a green fruity oil.
Must-try
Accommodation in
Entrevaux
Find accommodation near the fortified town of Entrevaux, bed and breakfasts, hotels, group accommodation, holiday rentals, campsites but also the gîte du meunier, refuges and estates with a 360° panorama of the Nice hinterland, there is bound to be a bed to suit you in and around Entrevaux.
Prepare your stay in
Entrevaux
Practical information
Address
Porte Royale du Pont Levis ,Entrevaux
Opening hours
In April
Monday to Saturday from 9 am to 12 pm and from 2 pm to 5 pm.
Sunday from 9.30 am to 12.30 pm.
Public holidays from 9.30 am to 12.30 pm.

In May, June, September and October
Monday to Saturday from 9 am to 12 pm and from 2 pm to 6 pm.
Sundays from 9:30 am to 12:30 pm.
Public holidays from 9:30 am to 12:30 pm.

In July and August
Every day from 9 am to 12.30 pm and from 2 pm to 6 pm.

From November to March
Mondays, Wednesdays, Thursdays and Fridays from 10 am to 12 pm and from 2 pm to 5 pm.
Closed on Tuesdays, weekends and public holidays.
More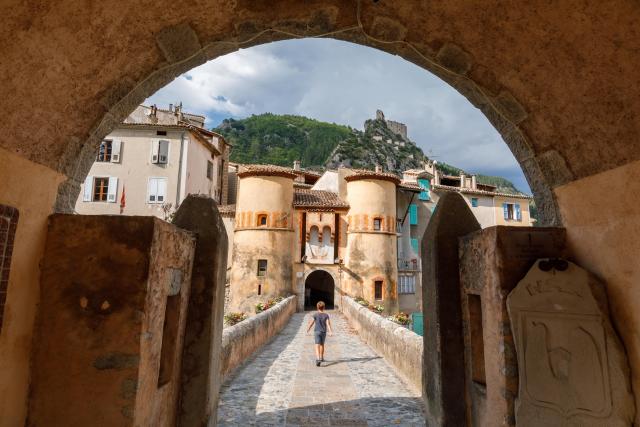 You may also be interested in…