Discover Saint-André-les-Alpes
and its surroundings
Calm or adrenaline
There is something for everyone
For hiking enthusiasts, Saint-André-les-Alpes offer marked trails, cycle and mountain bike routes (certified by the FFC) as well as wooded areas inhabited by rare species of fauna and flora.  So many wonderful and memorable walks in the colours of lavender!
Situated on the edge of Lake Castillon, the first lake in the Verdon, with its remarkable emerald green colour, there is no lack of activities!  Swimming, boating, fishing, all in a calm and relaxing environment.
In season, discover the magnificent Provencal market, the terraces near the fountains where it is good to stroll. Take the time to taste Provencal or Alpine specialities concocted with products from our region.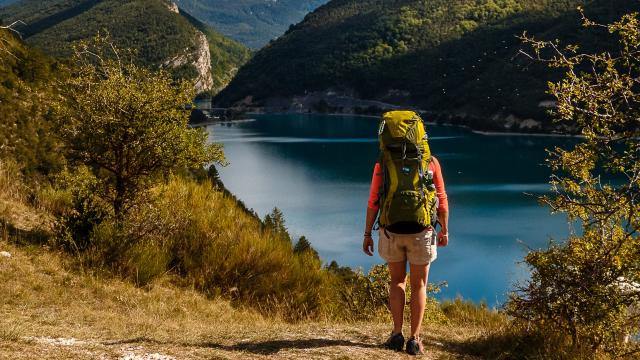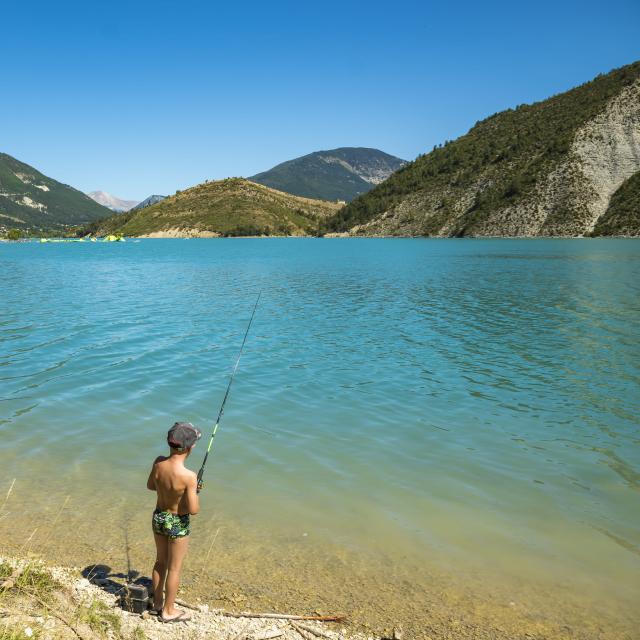 The Lake of Castillon is a place not to be missed for fishing in the second category in the Verdon, on the banks or in a small boat, discover the fish of our region!
All year round, fishing cards can be purchased at our tourist offices.
Look up!
Saint-André-les-Alpes is a privileged place for paragliding.
The world-renowned site of Mont-Chalvet (1,613 m) hosts numerous European and world competitions.
You will see these magnificent sails in the azure sky.
Want to try it? Don't hesitate! In complete safety, supervised by experienced and passionate instructors, your first paragliding experience will be an unforgettable memory.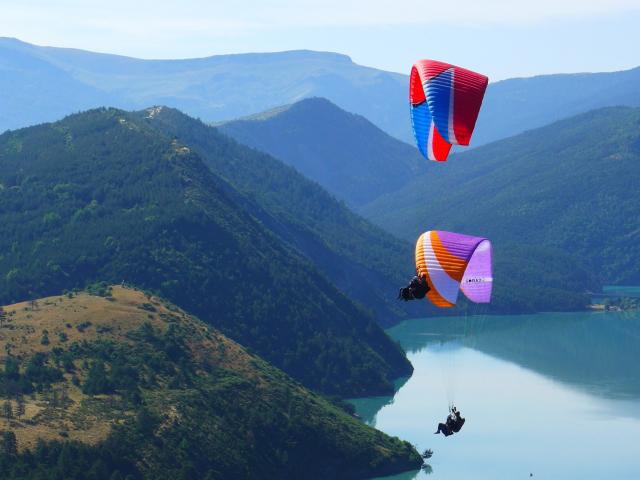 Paragliding is accessible to all!
Thanks to adapted gondolas and professionals who listen, it is the ideal activity for people with motor disabilities.
Beware of vertigo!
Did you know ?
From Nice to Saint-André-les-Alpes, board the mythical train des Pignes of the Chemins de fer de Provence line!
Let yourself be tempted by a picturesque stopover in the heart of the Provence-Alpes-Côte d'Azur region in 100% comfort. Discover our perched villages and numerous works of art. From the palm trees of the Côte d'Azur to the lavender of the Haut Pays, a change of scenery guaranteed!
4 return trips between Nice and Saint-André-les-Alpes with more than 100 kilometres of metric track
This famous blue flower alone symbolises the fame of Provence. While hiking in the Saint-André-les-Alpes area, you will see this fine lavender in its wild state. For some years now, several local farmers have been cultivating this high altitude plant.
Don't hesitate to discover their passion and know-how.
Magnificent landscapes are to be discovered from mid-July onwards, or depending on the weather conditions, around the beginning of July.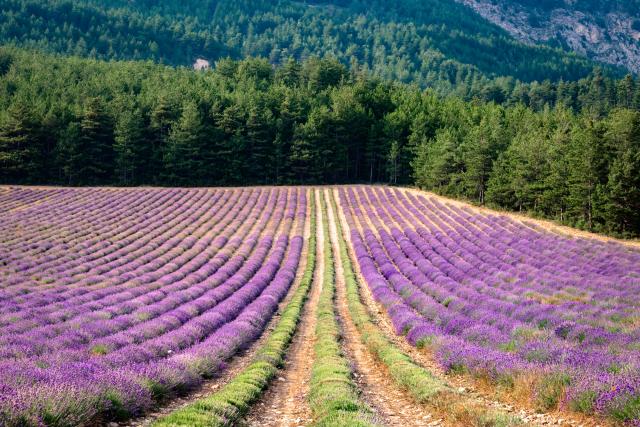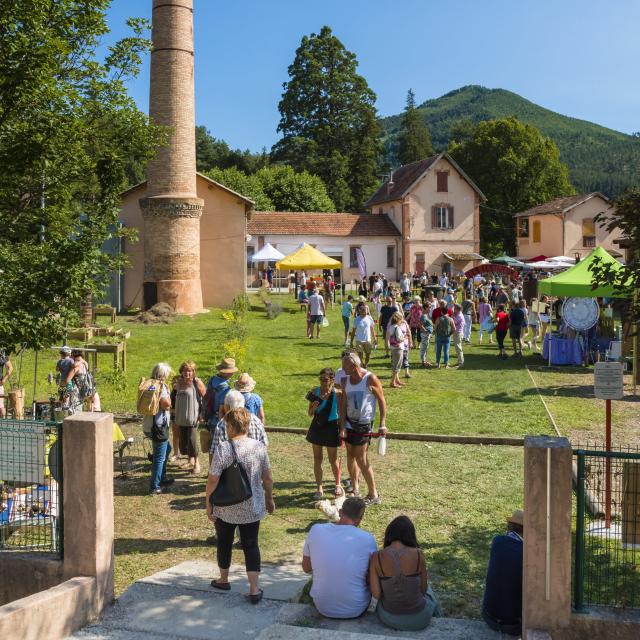 Discover the old lavender distillery in Barrême. Founded in 1904, it is the testimony of a flourishing industry. Renovated, it now houses the Secrets de fabrique museum. A dive into the fascinating history of lavender awaits you!
Accommodation in
Saint-André-les-Alpes
In Saint-André-les-Alpes and the surrounding villages: Barrême, Senez, Chaudon-Norante, Tartonne, Clumanc, Lambruisse, La Mure-Argens, Moriez, Allons, Angles, Saint Jacques and Saint Lions… Book your stay !
Hotels, Bed and Breakfast, group accommodation, open air hotels, unusual accommodation and holiday rentals, you will find what you are looking for.
Prepare your stay in
Saint-André-les-Alpes
Currently in
Saint-André-les-Alpes
Practical information
Address
1 Place Marcel Pastorelli, Saint-André-les-Alpes
Opening hours
Monday

Tuesday

Wednesday

Thursday

Friday

Saturday

Sunday
In April and October
Monday to Friday from 9am to 12pm and from 2pm to 6pm
Closed on weekends and public holidays

In May, June and September
Monday to Saturday from 9am to 12pm and from 2pm to 6pm
Public holidays from 9.30am to 12.30pm

In July until 26 August
Monday to Saturday from 9am to 12.30pm and from 2pm to 6pm
Sunday from 9.30am to 12.30pm

From November to March
Monday, Wednesday, Thursday and Friday from 10am to 12pm and from 2pm to 5pm
Closed on Tuesdays, weekends and public holidays
More