Vertigo of an encounter
You let yourself be carried by the synchronised ballet of the giant of the airs.
During a stroll in the Verdon, you can observe three species of vultures and their characteristic flight. They glide in spirals in search of favourable winds to move around and look for food. Slow, haunting, mysterious, the round of his shadow hovers in the clouds.
This raptor with its long, angular, plucked neck feeds exclusively on dead animals, which has earned it the name of the 'scavenger of the sky'. His role as a gravedigger has long provoked disgust and fear among men, so they were victims of this bad image that contributed to their disappearance from Haute-Provence and even the Alps in the 19th century.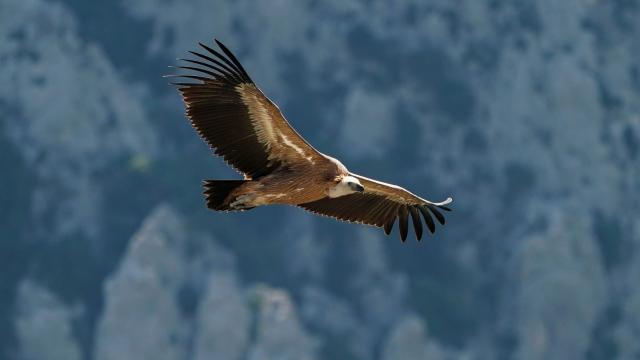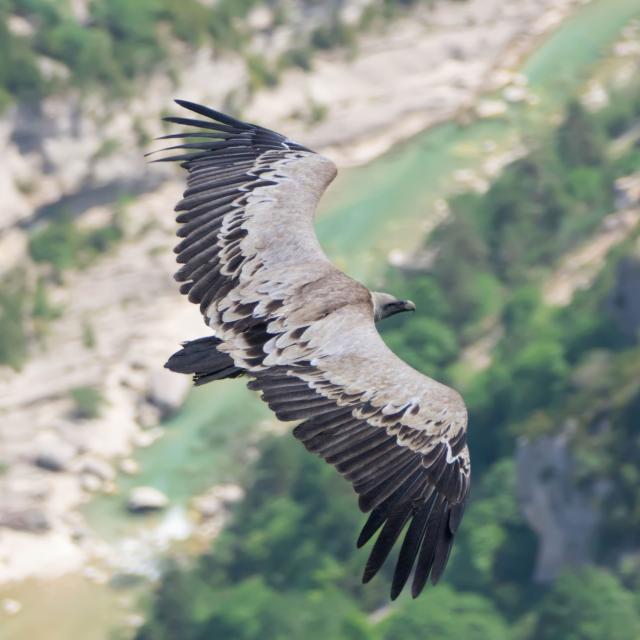 In vultures, digestion is chemical and not based on the action of bacteria. In the stomach, acidity is very high; it is much less so in the intestine and this variation destroys bacteria and viruses.